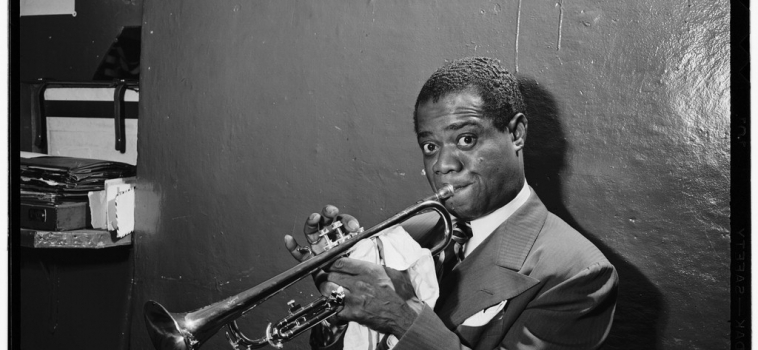 Reverberating Still
By Hailey Stangebye
The iconic sounds developed during the Harlem Renaissance shaped the history of jazz and swing music. From the compositions of Duke Ellington to the sounds of Bessie Smith's voice, black artists and musicians paved the way for the music of today. That influence is particularly noticeable this time of year.
The holidays are a time to dust off old records and revisit the tunes that have been celebrated over the course of a century. So many of those Christmas songs are rooted in the Harlem Renaissance. To celebrate the history of that music, we've compiled a collection of classic holiday tunes from the jazz legends we know and love.
Listen along.
---
Duke Ellington – "The Nutcracker Suite"
Duke Ellington, alongside Billy Strayhorn, reinterpreted the age-old tunes of Tchaikovsky's "The Nutcracker." Tchaikovsky originally composed "The Nutcracker" in 1892. Ellington released his reimagined version of those songs in 1960.
---
Billie Holiday – "I've Got My Love to Keep Me Warm"
"I've Got My Love to Keep Me Warm" was originally written by Irving Berlin in 1937. That same year, Billie Holiday recorded a version that became incredibly successful. Today, scores of artists have adapted and re-recorded the classic tune. 
---
Louis Armstrong – "Christmas in New Orleans"
Louis Armstrong was born August 4, 1901 in New Orleans, so this Christmas tune was close to home. Recorded in 1955, Louis brought his characteristic voice and smooth jazz rhythms to the sounds of Christmas. 
---
Ella Fitzgerald – "Ella Wishes You a Swinging Christmas"
Ella Fitzgerald was a prolific figure in the Harlem Renaissance. In her lifetime, she recorded two Christmas albums. The first, recorded and release in 1960, contained classics from "Santa Clause Is Coming to Town" to lesser known tracks like "What Are You Doing New Year's Eve."